The year 2000 started with less than 1% of households having Internet access, and now in 2010, the Internet has become one of the main media platforms in which companies interact with consumers. It's crazy to think that all this innovation came out in just ten years. Now, with increased difficulty to catch a consumer's attention in a complex world, companies have to think outside the box and be able to create a 'brand experience'. I don't get how some companies do it...it's genius, I swear! They combine their knowledge on consumer trends with their crazy imagination and regurgitate an advertising campaign that transcends multiple forms of media and literally pulls people in to be potential customers (if successful)! There's tons more to say about this but here's a couple interesting things to think about...
Branded experience in numbers.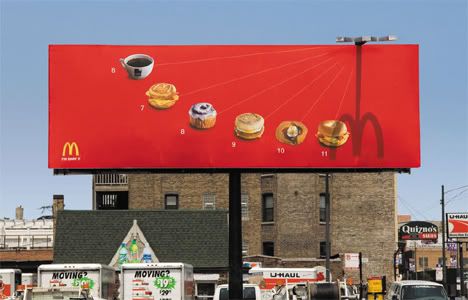 McDonald's campaign in Chicago by Leo Burnett in 2006. Golden arches as sun dial!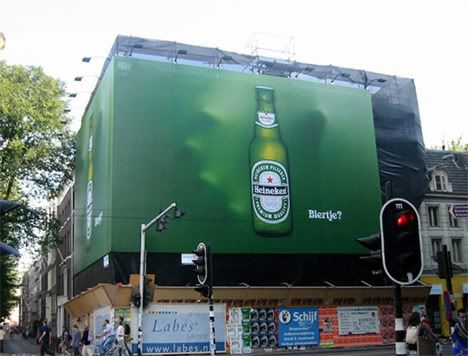 The Heineken Hand!! Genius billboard.
Coca-Cola's 'Happiness Factory' campaign by Wieden+Kennedy. Nuff said.
Coca-Cola's 'Happiness Machine'...so cute!
Forgot which agency...but this campaign for (I'm guessing) the tourism board in Melbourne is so chic and appealing. I stared at this one for a good 10 minutes. I got it off of
adverblog
:).
More to come...